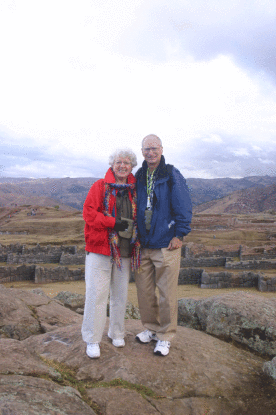 Hello! I'm Trudy Hess, wife of Charlie, and creator of this web site.
Although I spent my entire working life in the computer world, I had never created a web site, until now.
Despite the obstacles of overcoming a steep learning curve, I have had a great deal of fun, being actively engaged in this work-in-process. I hope to be adding lots of interesting and informative material as time goes on.
And, of course, I will periodically light a fire under Charlie and convince him it's time for a new painting. He is not all that hard to persuade. All it takes is a little food.
Incidentally, this photo was taken on a vacation in Peru, where we saw some amazing orchids.